A field guide for business owners
Malware is the most harmful threat to a business' security. This is true for two reasons: the effects of malware attacks are often detrimental to a business and its productivity, and the probability of experiencing a malware attack is very high.

.

The number of businesses that experience malware attacks and the cost of remediation rises annually, and 58% of malware attacks victims are categorized as small business (Verizon, 2018). 
In fact, malware attacks in 2017 cost small business owners an average of $2,235,000 (Ponemon Institute, 2017).
What's worse is that the criminals orchestrating these attacks use extremely effective infiltration methods. Their method of choice? The company email. 92.4% of malware is delivered via email attachment (Verizon, 2018).

.

Each user within a small business receives an average of 9 malware ridden emails each month. To put that in perspective, we'll look at "The Example Company". With only 20 employees, "The Example Company" will receive 180 malicious emails monthly. Can all 20 employees be trusted to refrain from downloading an attachment from an unknown source? Possibly.

.

However, if a hacker can send employees an email from a source they do recognize, such as a family member or coworker, the likelihood that someone would open that email is very high.

.

Opening an email attachment may not seem malicious, but the damage it can cause is extensive. Each attack is a risk for total system failure and loss of data.

.

The skill of the hacker, intent of the malware, and the protection (or lack of) a business invests in will determine the outcome of an attack.
Types of Malware
Ransomware
Ransomware locks down user computers and erases or steals sensitive information. Users may recover their data after the ransom is paid. There is no guarantee.

.

Ransomware is expected to target more vulnerable victims at a higher and faster rate. This means small and medium-sized businesses are most at risk because hackers assume they are not as well protected.

.

This is particularly true for businesses with multiple connected devices (providing more access points for an attack).

.

This year, ransomware is expected to reach costs of $11.5 billion, where businesses will be hit with an attack once every 14 seconds; it is further predicted that ransomware will cost $6 trillion annually by 2021. (Cybersecurity Ventures, 2017). 
Virus
Much like a flu virus, a computer virus attaches to files and spreads.

.

In technical terms, a virus is malicious code or a program that can alter aspects of the computer, its network, and its information. What it does depends on how it is coded, but they always duplicate and spread. Viruses are often found attached to the execution files of a legitimate program or document.

.

Once the virus is in, it can reach other computers on the network. They can change basic information such as the home page of a web browser, and sensitive information like a login password. The duplication habits of a virus cause frequent crashing and reduce a computer's performance drastically.

.

They also delete or corrupt files, and in many cases the functionality of core systems can be lost entirely.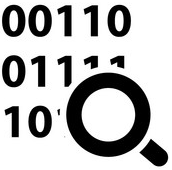 Spyware
Just as its name sounds, spyware is software that spies on you. The most common ability of spyware is to send personal information back to the attacker.

.

They tend to steal passwords, credit card information, and other sensitive data to sell to the highest bidder. 
Adware
Typically packaged with other malware, adware compromises security in order to bombard a user with advertisements. With lowered security, adware often creates high potential for other malware to infiltrate the system.

.

Furthermore, adware decreases functionality by causing frequent pop-up windows resulting in decreased performance.
Trojans
The term "trojan" is given to any malware packaged to appear as though it is a harmless program, causing turmoil by opening a pathway for other malware to slip in. Not to be confused with a virus (which attaches to legitimate programs), a trojan is a fake version of a program that unloads malware on the device it is downloaded and run on.

.

The malware included depends on the intentions of the attacker. Any type of malware with any agenda can be included in a trojan program. 
.
Once any type of malware is in, the damage it can cause is limitless. As mentioned above, the limits are determined only by the abilities of the attacker themselves.

.

Given the drastic increase in malware attacks in recent years, as well as the effects they have on the businesses they've targeted, it is safe to assume attackers are becoming increasingly resourceful. 
.
What can be done to stop an attack from happening to you? How can you protect your employee and customer information? 
Protecting yourself and your business from these attacks is as easy as contacting CTS.